It is with a sad heart that we are going to go ahead and
"POSTPONE Christmas at Pig-A-Sus for 2020."
Mother Nature is still messing with the Colorado Weather.  It is great for Skiing, Sledding and any active with lots of SNOW.
They are calling for up to 3′, yes 3 foot on the Mountain Corridor of I-70 again.  Here locally they are calling for cold temperatures all weekend.
In the last go round we have not recovered from the mud and rain. Animals are sick from all the moisture and we do not want more sickness, especially in children visiting in the mud and cold.
So watch face book and the web page for updates on the weather.
TENTATIVELY WE ARE THINKING MAYBE A AFTERNOON BETWEEN  CHRISTMAS AND NEW YEARS, As kids are out of school starting Friday 20th until January 6th, 2020.
Thank You for having patience with our rotating weather schedule and concern for the animals.
Who knows, Maybe we will start a new tradition and Have Christmas in July next year!
Merry Christmas and Happy New Year to all and please keep your pets and other animals safe from storms, cold air and illness.
PIG-A-SUS CHRISTMAS DECORATING
Decorating the final touched for Pig-A-Sus. Feel free to bring a decoration or ornament for the Pig-A-Sus Tree.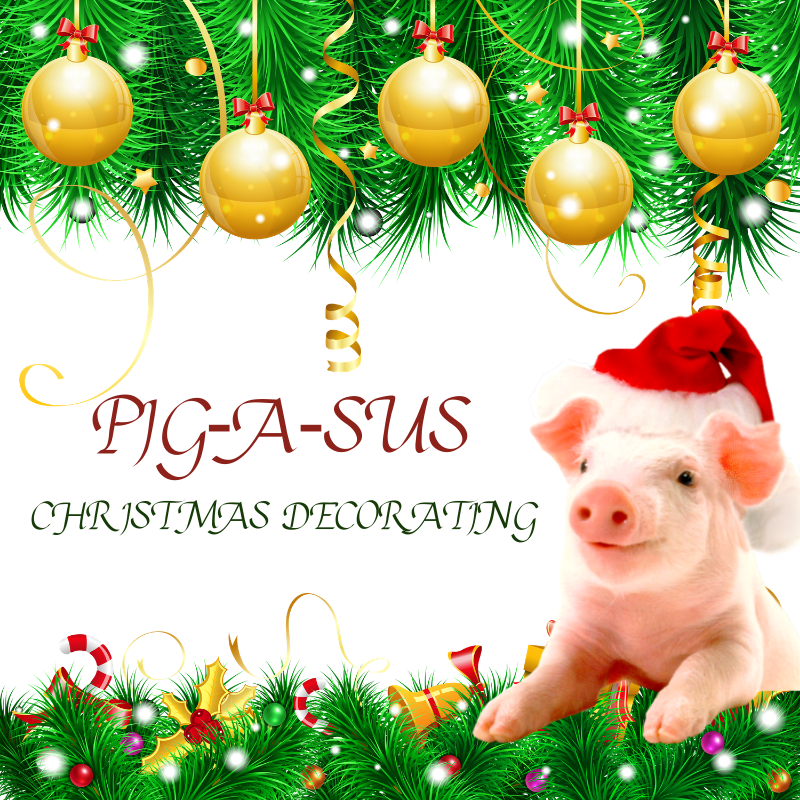 We will have a big pot of
"Rock Soup" and Hot Dogs for lunch
Potbelly Pigs for Christmas
Come visit the Potbelly Pigs for Christmas Share Cookies and Snacks with them.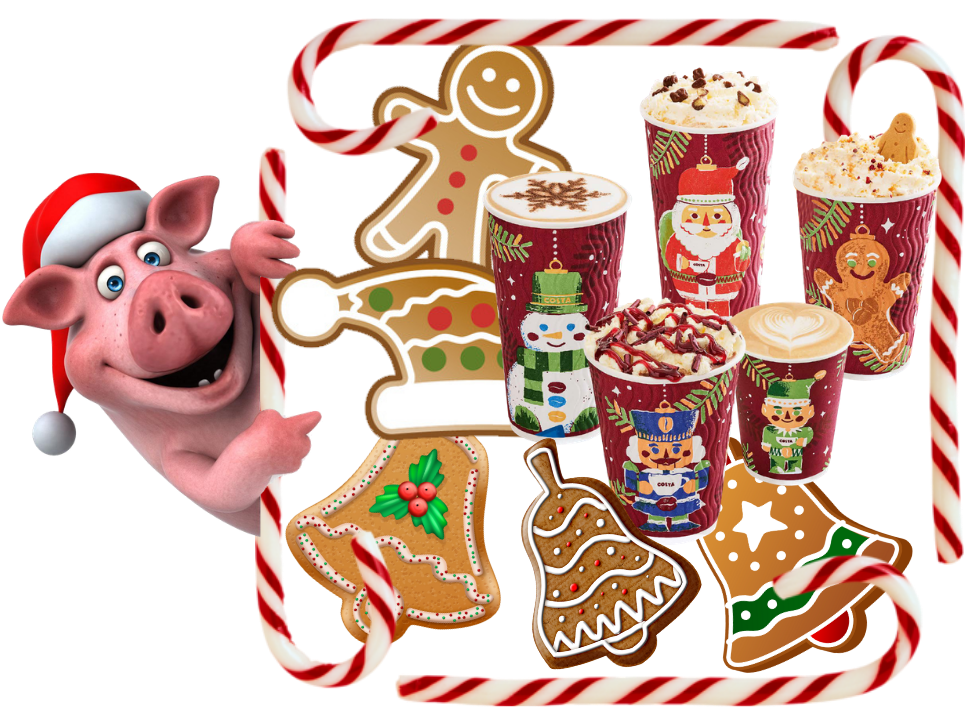 We will have Hot Chocolate and Cookies
for all of Santa's Little Elves. Sharing
Christmas Fun with Potbelly Pigs.
What a wonderful way to end Thanksgiving Weekend with family, friends and animals.
May God Bless and have a Wonderful and Happy Thanksgiving.
Pig-A-Sus Homestead