Your Generosity is
Very Appreciated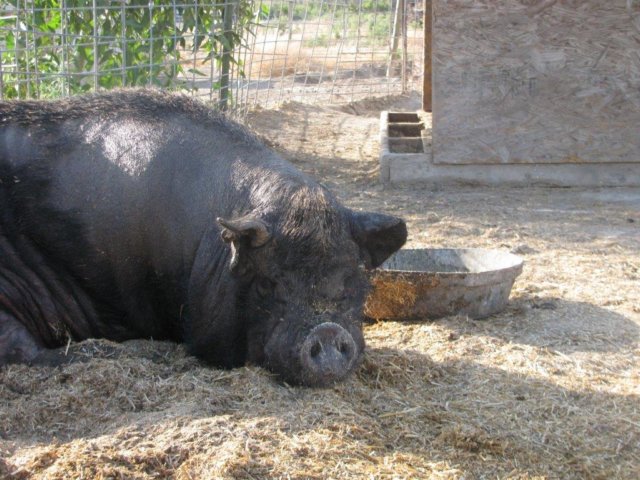 This is something that breaks my heart to have to go to our Web page or create a Go Fund Page for our Organization, The Pig-A-Sus Homestead Sanctuary, Potbelly Pig Rescue, and Educational Health Center.
We have been in existence since February 1996. Have come from basically a lonely spot in the western Colorado desert to what we are now.
25 years of long hours, lots of out-of-pocket money, with very few supporters, who have traveled this legacy for "Thumper"  with us and most of all lots of potbelly pigs saved at Sanctuary and in their homes.
We are advocates for people who did not have the finances to fight their cities, neighbors, and courts to keep their animals as pets.  We are well known all across the USA. Our situation right now is Critical…  We are very close to the EMERGENCY STATE of not knowing the outcome of our organization.
With Covid-19, the government working against our employment, and Rocky (the core behind this organization with a paycheck) having emergency surgery 3 weeks ago. Well, let's just say, I have to ask for help from people who love animals as much as we do.
We have almost all of the winter supplies already purchased and were waiting on new corn crops to be harvested to purchase this year's tonnage.  The price, a lot due to China coming into the US and purchasing soybean and corn, is climbing weekly.  I have an opportunity to purchase a semi load of corn coming from Nebraska, trucking donated for $13.00 per 100 pounds making it $260.00 a ton.  Semi load is 25 tons $6,720.00.
The future price is speculated between $15.00 to $15.50. per 100′ pounds making it over $300.00 per ton.  If this does happen, we will be in the Emergency State and I will be looking for somewhere to place 57 potbelly pigs. We have a bit of money saved for emergency medical for the potbelly pigs, that we can include in the cost and rebuild for emergency medical. Right now $5,000 is needed for the feed purchase… If you can spare any amount we would be grateful… Please review our website and see all the 25 years' accomplishments we have made.
We Thank You in advance.